When Should You Replace Your Dr Roller Derma Roller?
by: Alinn Smith | September 17 2014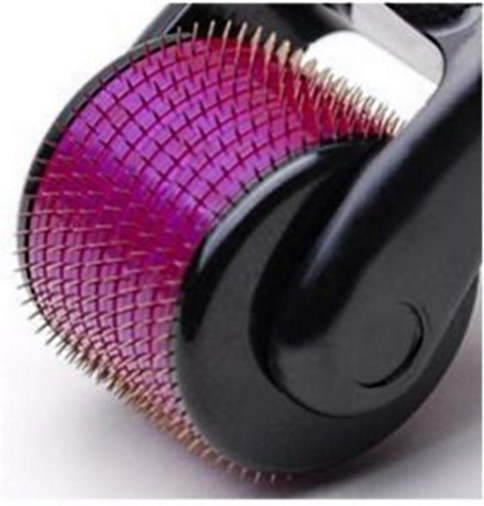 Dr Roller derma rollers have tiny medical grade blades that do not last forever. Read on to know when it is time to replace your Dr Roller micro-needling device. It is because of simple engineering and handiness that derma rollers have become highly popular for professional use as well as DIY skin treatment at home around the world. Dr Roller is one of the most popular brands of derma rollers available in the market today.
Dr Roller is a simple yet hard-wearing instrument that doesn't normally wear down too early. If you are habitual of using Dr Roller and know how to apply it carefully, a single piece will last 8 to 9 months. The needles made up of stainless steel are of fine quality and medical grade, and this is why they can be used repeatedly for a very long time.
With time, however, your roller will no longer be as sharp as it is in the beginning; the needles turn out blunt and you need to get a new device.
How to Know Your Derma Roller Needs to Be Replaced?
For your convenience as a Dr Roller user, there's always a user manual inside the packing asking you to dispose your roller after 6 months(Make sure you've gone through the manual at least once before you start with derma rolling sessions at home).
But, this is not applicable for each customer; obviously, it would depend upon how frequently you use the roller. For example, the most frequently used needle size is 0.55 mm (2 to 3 times a week, on an average) and need replacement every 6 months or so.
Signs that Your Roller Needs Replacement
Users often find it difficult to identify that their roller needs to be changed. This is mainly because the needles keep getting blunter too slowly to be easily noticed. In some cases, the user even tends to forget how new needles felt on their skin.
But, you can develop a habit of examining your Dr Roller when it is 6 months old or earlier.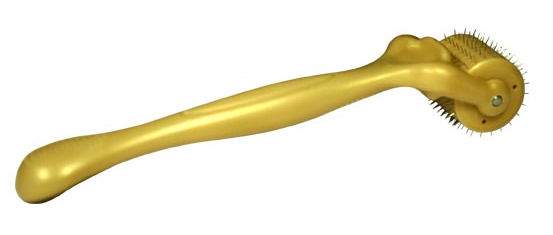 You need to replace your device if:

•The needles have gone dull. It implies they are becoming less and less sharp because of regular use.

•The needles look shorter and darker than how they were in the beginning.

•You find your roller ineffective every time you carry out a derma rolling session.

Buy Dr Roller or call us at <1-347-308-5211> for more information on derma rolling, product safety, clinical tests, certifications etc.
 
Derma rolling with Dr Roller worked out really well for me
by: Alinn Smith | August 2 2014
Widely covered on the World Wide Web for its effectiveness, Dr Roller is an FDA approved product. Backed by hundreds of experts from around the globe, Dr Roller is no doubt an authentic and great skin care device. Read on to know more!
You might have heard that needling or Percutaneous Collagen Induction (PCI) is a reliable substitute for those costly laser treatments and other surgical procedures. Well, that's true. I can tell through my experience that the micro-needles successfully mimic any other skin treatment the modern medical science has to offer and dermatologists can practice.
How is PCI or Needling Performed?
Dermarolling procedure is carried out using a derma roller, studded with around 192 micro-needles. The needle length varies depending upon the part of body that you intend to treat. Like everybody around, I also was initially skeptical about both the product and the treatment procedure. It isn't easy to believe in anything new so quickly, right? I was just being a skeptic and it's good to be like that in a world where half of the products and services are either fake or deliver little or nothing on promises.
Later on, I realized that a thorough dermarolling session performed with a quality derma roller can really stimulate collagen production in a natural manner and cure any type of skin damage by filling out lines. I chose to go for Dr Roller after reading amazing reviews given by enthusiastic users who'd benefited from the product and began to perform the procedure at home.
Let's get down to the basics
Dr Roller is a skincare instrument, specially designed to carry out a procedure a called derma rolling. The goal is to cure damaged skin.
It is a handheld device and I personally finXd it very easy to hold it in the palm of my hand for weekly sessions.
Key Product Features
• A handheld, FDA approved roller (how often do you find FDA approved skincare products in the market?)
• Studded with 192 gamma-sterilized medical grade needles made up of fine stainless steel (hardly any other derma rolling device in the market can boast off such features).
• Needle length ranging from minimum 0.25 mm to 2.5 mm maximum. There's something for everyone.
• 2.0 and 2.5 needle length for professional use and 0.25 to 1.5 mm length for home use.
How I Use Dr Roller?
I use Dr Roller 2 to 4 times a week, depending upon what kind of dermarolling treatment I need. In the beginning I used to roll it gently over my body, giving facial skin extra care and attention. It feels really soothing to start with slight pressure while rolling it back and forth. Since I'm now familiar with its use now, I can increase pressure without causing pain or skin damage of any kind.
Well, the results have been amazing within the six months of use. The dead skin is nowhere to seen. The new skin is suppler and more radiant. It gives a fuller look and wrinkle and fine lines have become less visible.
Before and After Stories
by: Alinn Smith | July 15 2014
STORY 1 - Dr Roller Treatment Sessions – What's behind the Effectiveness?
This Post is one of our patients Hailey who have used Dr. Roller product on her face. She has written some amazing words for Dr. Roller which has changed her life have look at below mentioned post.
Before using Dr Roller, I took some time to learn that one can carry out two types of dermarolling treatments using the device. One is the professional-style treatment which is usually intense in nature and is often done by a veteran skin expert.
The second one is home-use skin treatment that can be carried out by simply following the instructions given in the user manual. Basically, what makes the difference here is the needle size, and my personal choice is DIY dermarolling sessions with Dr Roller at home!
What Makes Dr Roller SO Effective?
I really appreciate the 3-step process Dr Roller uses to eliminate acne scars, fine lines, wrinkles and stretch marks. The healing process begins with the penetration of the outer and inner skin layers by the micro-needles fixed on the roller. You feel that pricking sensation which may be painful in the beginning, but is always soothing at the end.
The first-timers should be careful while choosing needle lengths for treating the skin on different areas. For example, the ideal needle length for treating stretch marks would be 1.0 mm. The needles produce multiple tiny holes on your skin that help open the skin pores. Since your skin is breathing properly now, you can use skin cream or moisturizer rich in Vitamin C and E. These essential nutrients get fully absorbed into the inner most skin layers, increasing the effectiveness of the cream by about 40%.
The Treated Skin – Before and After
I have been quite regular with dermarolling sessions using Dr Roller and my skin had begun to respond by stimulating collagen production by a remarkable extent now. Also, regeneration of skin cells is improved and those stretch marks, scars and wrinkles can be seen pushed out. The skin looks firmer and suppler!
When I compare my before-treatment skin with the treated one, I can clearly notice that the collagen fibers have increased after the micro-needling treatment with Dr Roller. And sufficient and regular collagen production in the skin means a healthier and glowing skin!
STORY 2 - Before and After Dr Roller Treatment
This Post is one of our patients Claire who have used Dr Roller product on her face. She has written some amazing words for dr roller which has changed her life have look at below mentioned post.
I had heard from people that Dr Roller is a revolutionary derma roller that involves no chemical user and is simply engineered for best use. Now that I've used it, I can say this really is an amazing product for intense skin care.
I have had serious acne problems earlier because of which I always felt low and depressed. For quite some time I had been looking for something that could rid me of my unsightly scars. I feel blessed to find an amazing skin treatment like Dr Roller exactly when I needed it.
What Has Dr Roller Done for Me?
First of all, the scars on my facial skin have become way softer and the sagged skin has turned fuller. Since the skin has gotten more even and fuller appearance, the scars have almost disappeared. Those who have already used Dr Roller in life tell that more significant and permanent results take 2 to 3 months to show up. So, I've learned to stay patient and am trying to be regular with dermarolling sessions!
Dr Roller – Advantages:
• Painless rolling action and soothing effects
• There are no soreness or visible signs after the session and one can go out immediately
• The fine needles remove the dead and damaged skin by working on the outer skin layer
• No harm or damage to the inner, healthier epidermis
• Dr Roller suits almost all skin types and there are no side effects
• Different needle sizes for professional use and DIY skin-care projects at home
• Initial results after only 3 or 4 rolling sessions
What's the Working Mechanism?
Through my personal experience till now, I have noticed that dermarolling process carried out with Dr Roller opens all your inert skin pores so they can have some breathing space. Once well-open, the pores stimulate the production of collagen and elastin in the skin. The two components are essential components that keep the skin cells firm and supple. The newly formed cells quickly replace the older ones and your skin looks more radiant and full-of-life.
Seasonal Beauty Tips for Face Whitening
by: Alinn Smith | June 21 2014
It's a well-known fact that seasonal changes affect our skin in different ways, depending on what our skin type is. If you want to maintain a fair complexion, here are some easy seasonal beauty tips for face whitening.
To keep your skin healthy and maintain a clear complexion throughout the year, here are some great seasonal tips for whitening the face. Read On!
Papaya Mask
Papaya, whether in raw form or ripe has enzymes that help in skin lightening. To use it, take a tablespoon of fine paste of the papaya pulp and one tablespoon of fine paste of raw papaya. Mix them well and apply the mask on your face. Leave it on for 15 minutes and wash the face with cold water.
Milk and Lemon Juice
Prepare a homemade skin whitening mask using a few drops of raw milk, some drops of lemon juice and one tablespoon of gram floor and apply it over the face for 15 minutes before washing.
Almond milk mask
Almonds milk mask is easy to prepare and apply over the face. Soak 4-5 almonds in some milk having saffron (4-5 strands). When properly soaked, blend the mixture into a fine paste. Apply this face pack, overnight and wash it with cold water in the morning. Repeat this at least for a fortnight to see results.
Honey and Almond Oil Mask
Mix a table spoon of honey, half table spoon of almond oil, with a few drops of lemon juice and one table spoon of milk powder. Apply the mask for 10 to 15 minutes and wash it with cold water.
Curd and Turmeric Mask
Sour curd is a rich source of Vitamin C and can be effectively used for skin lightening. To make a curd mask for the face, take hung curd and a pinch of turmeric to it. Smear this mixture on your face, keep it for 15 minutes and wash it off. Use the mixture daily for best effects.
How to Heal Acne with Dr. Roller
by: Alinn Smith | May 10 2014
                     
Derma rolling is today being successfully used for the removal of acne scars. The process may take much longer than say stretch mark removal, but, with some patience, it is possible to heal acne using Dr Roller.
Being the most trusted brand of derma rollers, Dr. Roller is effective in treating acne. Our skin has the tendency to heal acne scars on its own with the help of collagen, but as we age, this healing capacity reduces, and as a result acnes scars become prominent over the skin. To know more about it, read on
Causes of Acne Scars     
We all experience acne at one or the other points in our life. Sometimes they appear in phases and at others times their appearance is unexplained. Whatever be the reason, our skin does have the potential to fight acne scars and heal them naturally, but as we age this ability declines and scars become more prominent, lending us an ugly look.
The healing ability of the body declines because of a reduced production of collagen and elastin that cause the scars to remain.
Treating acne scars using a Dr. Roller
Derma rolling on the affected areas of the skin activates the skin's natural skin renewal process. It does so by stimulating the production of collagen and elastin in the area where it is rolled, which eventually lends the skin a smoother, softer texture, devoid of acne marks and scars.  
Since acne makes the skin more delicate, using just any roller with hard needles might just cause more damage, bursting fresh acne. Using Dr. Roller is safe as it is made from high grade gamma sterilized needles that are not too hard on the skin.
The most common choice of needle length for acne scar removal is 0.5 mm. But, if the scars have been there for long, it is advisable to use a needle length of up to 1.0mm. Be careful to consult a doctor before you choose a needle length for acne scar removal.
How will result take?
Using Dr. Roller you can remain assured that acne scars will be treated. How much time it will take for results to appear will depend on a number of factors, including one's own natural responsiveness to the procedure.  
The average time to see noticeable results is one month – some may observe lesser time and some a tad bit more.
---