Although it was during the early 1990's when science had first discovered the benefits of derma rolling, it is only recently that the concept is enjoying an ever growing popularity, with many newspapers and life style magazines covering the procedure as one of best anti-aging solutions.

Here's what the print media has been covering about derma rolling:
Younger You Spring Summer edition, 2010
The Young You Spring summer edition covered derma rolling in an article that went by the name "Roll Away Spots and Damage." Focused on the damage that is caused to the skin by sun exposure, the write up aptly talks about how derma rollers are effective in getting rid of pigmentation, and help in reducing the size of skin pores to result in smooth skin.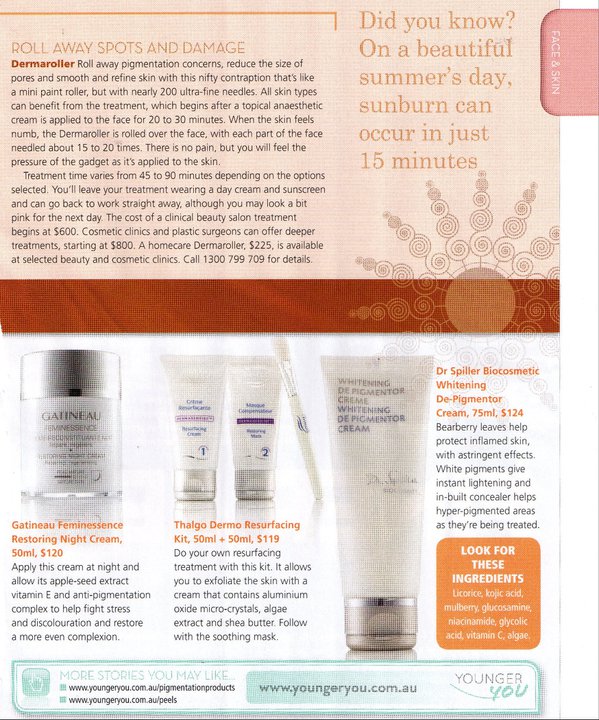 ---
Good Health, May, 2011

In an article about treating fine lines and wrinkles around the eyes, the Good Health magazine covered derma rolling besides other procedures such as Ultherapy and Thermage CPT. According to the article, derma rolling is a non-surgical procedure that uses a derma roller, a paint roller style device with over 200 needles that induces the production of collagen, the natural anti-aging ingredient produced by the body on its own. With the passage of time, the skin produces reduced amounts of collagen, but derma rolling can encourage its production. For more info refer the article image below: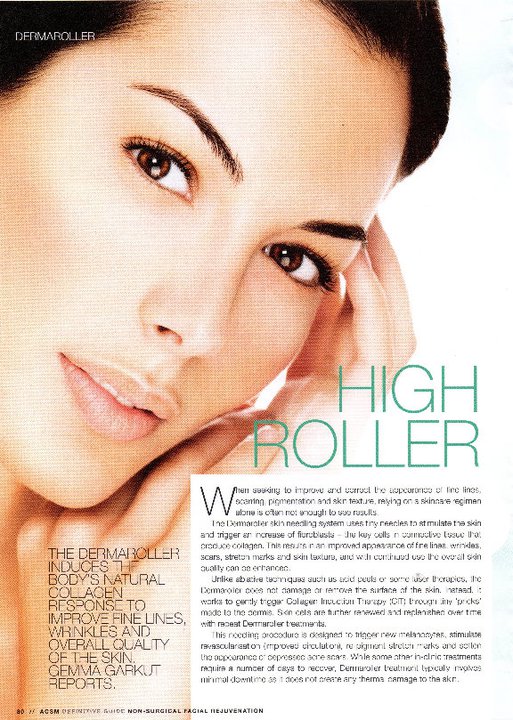 ---
Dermaroller and Dermastamp in Vogue Cosmetic Directory 2013

The Vogue Cosmetic Directory, 2013 mentions derma rolling in an article by the name of "New Procedures New You." Derma rolling is treated as a non-surgical and non-ablative aging treatment. In fact this is one characteristic that is giving it an edge over other procedures such as laser resurfacing that damages the top skin layer to reach the epidermis.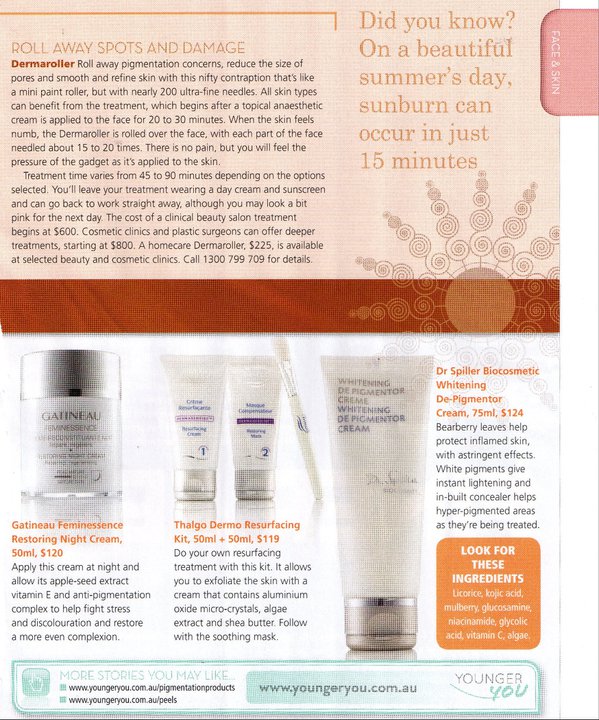 ---