Before and After Dr Roller Treatment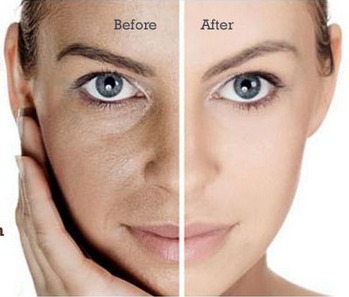 Dr Roller Treatment Sessions – What's behind the Effectiveness?

Before using Dr Roller, I took some time to learn that one can carry out two types of dermarolling treatments using the device. One is the professional-style treatment which is usually intense in nature and is often done by a veteran skin expert.

The second one is home-use skin treatment that can be carried out by simply following the instructions given in the user manual. Basically, what makes the difference here is the needle size, and my personal choice is DIY dermarolling sessions with Dr Roller at home!
---
What Makes Dr Roller SO Effective?

I really appreciate the 3-step process Dr Roller uses to eliminate acne scars, fine lines, wrinkles and stretch marks. The healing process begins with the penetration of the outer and inner skin layers by the micro-needles fixed on the roller. You feel that pricking sensation which may be painful in the beginning, but is always soothing at the end.

The first-timers should be careful while choosing needle lengths for treating the skin on different areas. For example, the ideal needle length for treating stretch marks would be 1.0 mm. The needles produce multiple tiny holes on your skin that help open the skin pores. Since your skin is breathing properly now, you can use skin cream or moisturizer rich in Vitamin C and E. These essential nutrients get fully absorbed into the inner most skin layers, increasing the effectiveness of the cream by about 40%.
 
The Treated Skin – Before and After

I have been quite regular with dermarolling sessions using Dr Roller and my skin had begun to respond by stimulating collagen production by a remarkable extent now. Also, regeneration of skin cells is improved and those stretch marks, scars and wrinkles can be seen pushed out. The skin looks firmer and suppler!
When I compare my before-treatment skin with the treated one, I can clearly notice that the collagen fibers have increased after the micro-needling treatment with Dr Roller. And sufficient and regular collagen production in the skin means a healthier and glowing skin!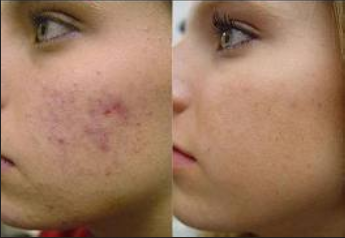 ---
Before and After Dr Roller Treatment

I had heard from people that Dr Rolleris a revolutionary derma roller that involves no chemical user and is simply engineered for best use. Now that I've used it, I can say this really is an amazing product for intense skin care.

I have had serious acne problems earlier because of which I always felt low and depressed. For quite some time I had been looking for something that could rid me of my unsightly scars. I feel blessed to find an amazing skin treatment like Dr Roller exactly when I needed it.

What Has Dr Roller Done for Me

First of all, the scars on my facial skin have become way softer and the sagged skin has turned fuller. Since the skin has gotten more even and fuller appearance, the scars have almost disappeared. Those who have already used Dr Roller in life tell that more significant and permanent results take 2 to 3 months to show up. So, I've learned to stay patient and am trying to be regular with dermarolling sessions!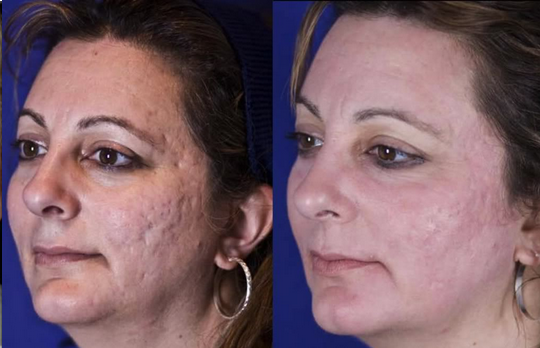 ---
Dr Roller – Advantages:

•    Painless rolling action and soothing effects
•    There are no soreness or visible signs after the session and one can go out immediately
•    The fine needles remove the dead and damaged skin by working on the outer skin layer
•    No harm or damage to the inner, healthier epidermis
•    Dr Roller suits almost all skin types and there are no side effects
•    Different needle sizes for professional use and DIY skin-care projects at home
•    Initial results after only 3 or 4 rolling sessions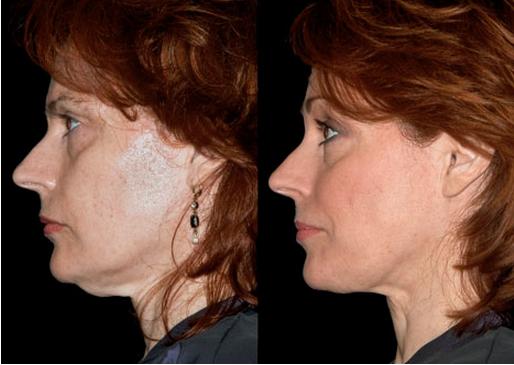 What's the Working Mechanism?

Through my personal experience till now, I have noticed that dermarolling process carried out with Dr Roller opens all your inert skin pores so they can have some breathing space. Once well-open, the pores stimulate the production of collagen and elastin in the skin. The two components are essential components that keep the skin cells firm and supple. The newly formed cells quickly replace the older ones and your skin looks more radiant and full-of-life.
 
---