How Dr Roller Cures Cellulite
Cellulite is probably the ugliest and most frustrating skin-related hitch that keeps bothering women of almost all age groups. If you too have cellulite, there's a vast majority to accompany you, with over 80% of ladies above the age of twenty across the world prone to the problem.
Cellulite on your body shows up in the form of bumps and dimples on the skin around abs, butts and thighs. This is a skin condition wherein the body fat is pushed up to the outer dermis, making the skin look bumpy. Hardly one or two treatments that are available for cellulite are too costly for everyone to afford and besides, come with side effects. But, countless success stories worldwide prove that Dr Roller not only is effective on cellulite, but is easily affordable and even more importantly, has no side effects.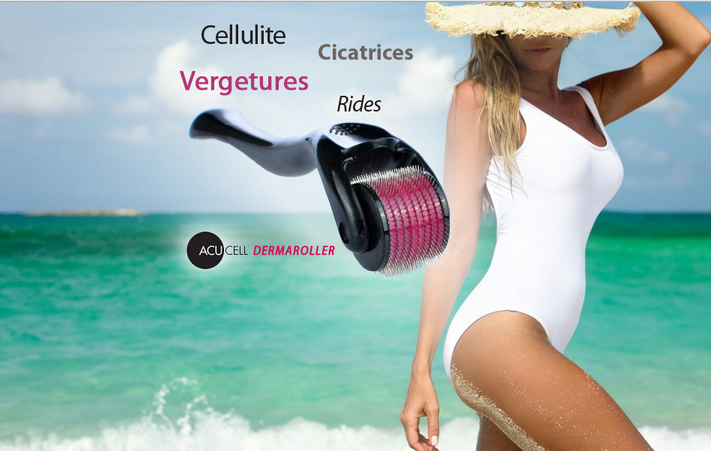 Dr Roller for Cellulite
It has been proven through clinical tests and treatment reports that Dr Roller is highly effective against any type of skin condition and damage that causes the skin to slump and develop gaps that lead to lines and bumps on the surface.
Dermarolling sessions using Dr Roller are carried out at least four times a month to perform Collagen Induction Therapy. It has been noted that cellulite virtually disappears in nearly 3 months of regular needling treatment.
How Does Needling Helps Cure Cellulite?
With regular and careful skin needling, the surface area and intensity of cellulite begins to decrease. Thorough needling will not only stimulate skin pores but also boost the collagen production. Finely designed micro-needles produce multiple tiny channels on the skin surface.
Eventually, these small holes allow the skincare products you use to penetrate deep into the inner skin layers. Now, since the absorption of essential nutrients including Vitamin C and E present in you cream has been increased, the skin will be able to naturally heal itself and remove cellulite.
Drop us an email at support@drroller.co if you want one of our experts to answer some specific Dr Roller related queries for you.